Friends/Mentors
Applegarth Family
London met Edmund (Ted) Applegarth at the Henry Clay debating society in Oakland. He invited Jack to join him in preparing for the University of California-Berkeley entrance exam, and invited him to the family home. There Jack encountered a congenial and cosmopolitan family that exposed him to bourgeois practices and interests. Among them was  Ted's sister Mabel, who became a love interest and later the model for Ruth Morse in Martin Eden. Older than Jack, Mabel directed him to improve his grammar and speech, as well as pointed him to a broader exposure to the arts. At the time they corresponded, he was hoping to become a poet, a short-lived endeavor, as well as his thoughts about writing stories.
Frederick Irons Bamford
Bamford was the Oakland Library Reference Librarian. A Christian Socialist, he introduced London to the Ruskin Club, a leftist society that discussed political and economic philosophy. His guidance directed London to a wide range of cultural critics, including Oscar Wilde, Thomas Carlyle, and John Stuart Mill. Of special influence were the writings of Laurence Grunland, who critiqued utopian ideals and put forth and evolutionary theory of Capitalism called the Creative Commonwealth. As a result, London came to view cooperation as key to survival of a healthy society, in contrast to "Survival of the Fittest." He believed nature followed the Darwinian way, but human society worked better in cooperation.
Brett's British father ran what the North American branch Macmillan Publishing. When Brett took over the New York Office in 1896, he soon proved himself brilliant in both identifying upcoming writers and nurturing their careers. Brett wrote to London at the end of 1901, and continued to woo him. When London realized Brett's sincerity and commitment, he struck a "handshake" deal and requested an advance on his next book. Brett responded favorably, and would be answering London's "begging letters" over the years. More important, he allowed London freedom to write fiction and nonfiction, as well as on themes that were not always popular. In 1903, they signed a long-term contract that lasted the rest of London's life. London could not have had a better editor.
While a youth, Jack discovered the Oakland Library, where Coolbrith worked as a librarian. Active in the early years of the Overland Monthly, Coolbrith knew key literary figures, including Mark Twain, Bret Harte, and Ambrose Bierce. A published poet, she held literary salons in her home and inspired upcoming writers. She was the first honorary female member of the Bohemian Club, and later became California's first Poet Laureate. At the library she sought personal connections with readers and guided their interests. In 1906, London thanked her for being "the first one who ever complimented me on my choice of reading matter....Proud! If only you knew how proud your words made me."
Cloudesley Johns
Johns was a bright gadabout who developed a lengthy correspondence with London beginning in 1899. The young men shared informality, Socialism, outdoor adventures, and writing. London's letters, while attempting to tutor Johns, reveal the seriousness of his study of the English language and the writing craft. Johns also shared Socialist interests with London. Although they had few direct meetings, their interchange was productive for each. London identified with Johns's rawness and wiliness, and could be freer in his expression than with Mabel Applegarth or Anna Strunsky.
Johns wrote a book length manuscript, Who the Hell is Cloudesley Johns, that despite his efforts was never published. Jay Williams scattered edited excerpts over several issues of Jack London Journal (1994, 1996, 1999.) The typed manuscript is available for viewing at the Huntington Library in San Marino, CA.
Eames was a free-lance writer married to the Business Manager of the Overland Monthly. Though not officially an editor, she was involved in the publications of London's first stories in that journal. She liked to impress herself upon him as a second mother. In addition, she had raised her orphaned neice, Charmian Kittredege, who became his second wife. Netta, as they called her, housed the couple in Glen Ellen at Wake Robin Lodge before they married, and served as their business intermediary when they travelled. A wilful personality, she even sued her son-in-law for water rights to her property.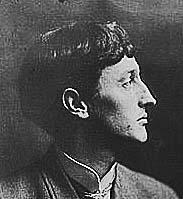 Sterling was from a well-to-do Oakland family and a poet. London met him in the early 1900s, and they became close friends. George became "Greek" for his profile, while London became "Wolf," his avatar. London often asked George to review a manuscript before publication. They were members of the Bohemian Club, then consisting of those devoted to the seven arts and poverty (very unlike today's club), and created shows at its annual gatherings in the redwood grove near Monte Rio, CA. Despite a reputation as a bon vivant, Sterling was devoted to his job as an executive at his uncle's firm. He was known to be exceptional at business, but eventually alcoholism interfered with his home and work life. In contrast, he chose an inadequate publisher for his poetry, which gained little attention beyond the greater San Francisco Bay area. Sterling's drinking even disrupted his relationship with Jack during his final years, though their affection for one another never vanished.
See Introduction to George Sterling, Babes in the Woods: The Lost Stone-Age Sequel to Jack London's Before Adam, Vince Emery Productions, 2020.
Strunsky was from a family of Russian Jewish immigrants who settled in San Francisco. She met London through attending groups like the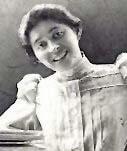 Ruskin Club and the Oakland Socialist Society.  She invited him often to her family's home in San Francisco. The Strunskys were close-knit, intellectual, and politically left. The two were organizers of American Friends of Russian Freedom. Though the two were attracted to one another, London married Bess Maddern in 1900. He invited Anna to collaborate on an episolary novel about love, The Kempton-Wace Letters. During the completion of that work, Bess discovered the two in an embrace. Consequently, when Jack deserted his family, Bess named Anna the cause. In 1905, Anna left California for good to head to Russia and work on behalf of the revolutionary workers there. She married wealthy socialist William Walling, continued to work for many social causes, and was a founder of the NAACP. The marriage uncongenial, Anna continued to think about London and rue they never wed.
For a full biography, read James Boylan, Revolutionary Lives, University of Massachusetts Press, 1998.
Herman Whittaker
British-born "Jim" Whittaker introduced Jack to the local Social Democratic Party, where he discovered a knack for oratory. With Whittaker's encouragement, London went to local soapbox locations to speak about the advantages of Socialism. Dubbed the "Boy Socialist of Oakloand," London later spoke with pride of being "branded a 'red shirt.'" Whittaker continued to be one of London's best friends following his success as a writer. His daughter married another member of London's artistic clique, painter Xaviar Martinez.